Item No. PDS01
Price: $69.95
Item status: Out of Stock
You may order this item; will ship when available.
Free Shipping if total is more $75.00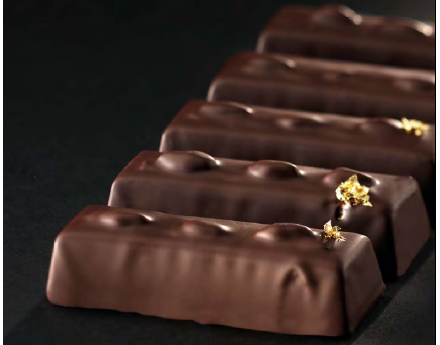 Manufacturer's Description of "Delicious Snack" Mold:
Delicious Snack is the new range of useful silicon moulds. They are created to highlight your creativity, enabling you to test complex sweet or salty recipes too. Under the chocolate covering, you can surprise your customer with different fillings and tasty stuffings.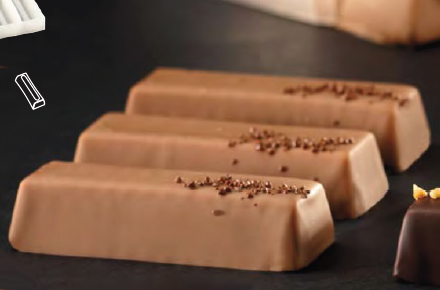 Manufacturer's How-To: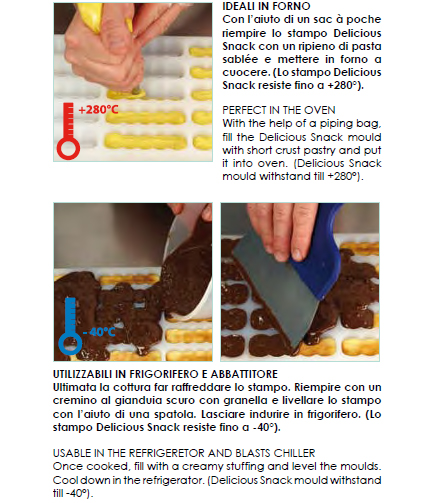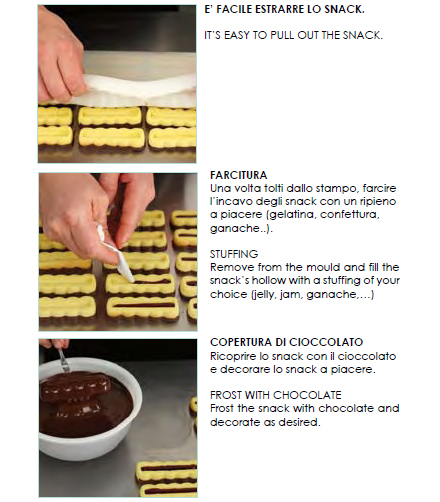 Manufacturer's Suggestions for Coating & Filling: