Items - $0.00
|
Checkout
|
Help & Info
|
Log In
|
800-525-5556
free ground shipping on qualified orders over $49.99
Econome Citrus Peeler & Stripper, LEFT HAND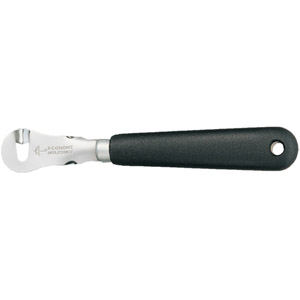 Enlarge Image
Item No. 107500
Price: $7.50
Item status: In Stock
Availability: Ships in 1-2 business days
Free Shipping if total is more $49.99
The V-shaped indentation creates long decorative strips from citrus peels
The short flat blade allows for even scoring
Handle is made of dishwasher-safe plastic
Blade is stainless steel
Average Customer Rating
5 stars - (2 reviews)





Econome Citrus Peeler - Left Hand
Works great....and am very pleased that I cuold find "left hand" version.
By
Merideth Kimbro, South Carolina/Michigan/Arkansas
on July 30, 2015





Dan Tillman
Absolutely great! So hard to find left handed products.
By
Dan Tillman, CA
on April 12, 2015
Average Customer Rating
5 stars - (2 reviews)
Copyright © Kerekes Bakery & Restaurant Equipment Inc..