Items - $0.00
|
Checkout
|
Help & Info
|
Log In
|
800-525-5556
free ground shipping on qualified orders over $75.00
16" Double-Pastry-Bag Set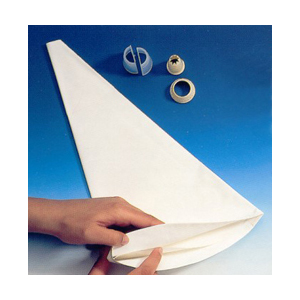 Enlarge Image
Item No. T18030
Price: $18.95
Item status: In Stock
Availability: Ships in 1-2 business days
Free Shipping if total is more $75.00
For dispensing 2 different color creams at once. Set consists of a divided cloth pastry bag and a plastic tube set that includes a 2-piece divider, a coupler and a star pastry tube.
Average Customer Rating
3 stars - (1 reviews)





glued
I had two issues with this product.
First the bag was glued together about 1 inch from the bottom for about another inch.
Two, I cut short of where the dotted line was and the whole is too big for the tip. I will have to use something around the bag to prevent frosting from coming out. But I can deal with it.
By
Kristi, North Dakota
on March 26, 2015
Average Customer Rating
3 stars - (1 reviews)