Items - $0.00
|
Checkout
|
Help & Info
|
Log In
|
800-525-5556
free ground shipping on qualified orders over $75.00
Polycarbonate Bonbon 2 pc. Magnetic Chocolate Mold. Each Bonbon 25mm Diam; 32 Cavities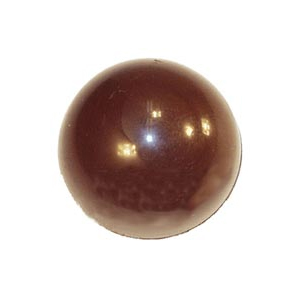 Enlarge Image
Item No. Bon1
On sale: $34.95
Item status: In Stock
Availability: Ships in 1-2 business days
Free Shipping if total is more $75.00
Great for making perfect Bonbons!
2 pc polycarbonate magnetic mold for making round bonbons, one shot method.
Smooth, perfectly spherical (ball shaped)
Made in Europe of rigid, clear polycarbonate plastic
Will not chip or break and magnets are very strong
Average Customer Rating
4 stars - (2 reviews)





Excellent Buy
This chocolate mold arrived wrapped in plastic and without scratches. The mold is of a high quality and a good value for the price. For anyone requiring a 2 piece magnetic chocolate mold, I would recommend this one.
By
The Happy Chef, Texas
on February 25, 2015





BonBon Mold
Very nice mold which will be fun to fill with all sorts of wonderful fillings and have perfect one bite spheres.
By
bcw, Virginia
on January 23, 2015
Average Customer Rating
4 stars - (2 reviews)
Copyright © Kerekes Bakery & Restaurant Equipment Inc.