Wilton Wedding Cakes. A Romantic Portfolio 144 pages. Softcover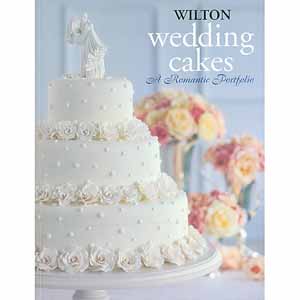 Enlarge Image
Item No. 902-907
Price: $16.95
Item status: In Stock
Availability: Ships in 1-2 business days
Free Shipping if total is more $75.00
An exciting new collection of tiered cakes makes the romantic wedding of every bride's dreams a reality
"A Romantic Portfolio" sets the bride's imagination free, with 38 exquisite cakes that express love in many ways
It is all here--beautiful seasonal designs, elegant shapes, classic and contemporary looks
There is a cake for every taste--along with coordinating ornament, favor suggestions and tiered cake accessories
"A Romantic Portfolio" will inspire decorators as well as brides. Every design includes step-by-step decorating instructions, product checklists and serving amounts.
"A Romantic Guide" has everything decorators need to recreate each cake to perfection
Soft Cover, 144 pages
No returns on books.