Size of each ring-shaped cavity is 30mm outer diameter, 10mm hole, 12mm high. Overall size of mold is 7-1/2" x 11-1/2"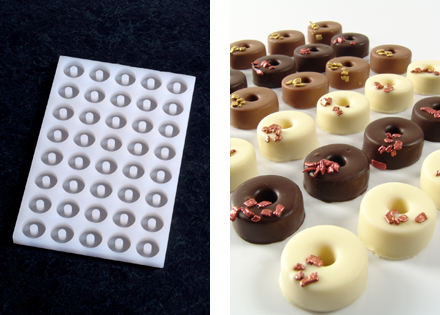 How is Chocoflex Used?
Simple. Pour your praline mix in the mold.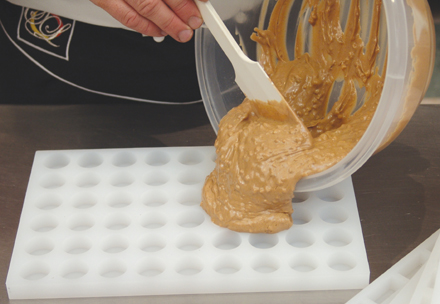 Using a spatula, spread the mix and fill the cavities. Leave to cool.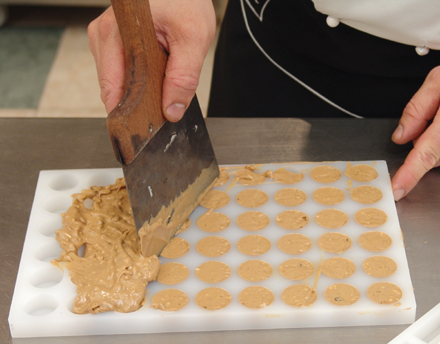 Remove the pralines and coat with chocolate.