Voyage en Sucre d'Art / A Journey in Sugar Art
By Stephane Klein
256 pages, hardcover
English, French and Italian text
Awash in color, alive with figures that make you stop and stare, this book will thrill with its photos of sugar sculptures alone. But more than offering eye candy, the tome entices readers to sculpt each form themselves. By no means a tease, the art in this book is the break you need to make it happen, with text beside the pictured works in progress to let you mimic the author's moves a step at a time.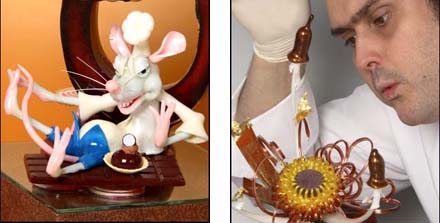 A few salutes to author and sugar sculptor Stephane Klein appear in this book's introductory pages, including this one by medal-winning pastry chef Philippe Parc:
Introducing this book written by Stephan Klein is a great honor. This man, whose talent is recognized all over the world, is an icon. Thanks to his own style, the Klein Style, he has made sugar art grow in every sense. His humility, his ingenuity...and professional knowledge fill all the generations with wonder. This books brings us the richness of his knowledge, his precision and his real passion. Thank you, Stephan, for all that you give us and for your incredible talent that you share without any reserve.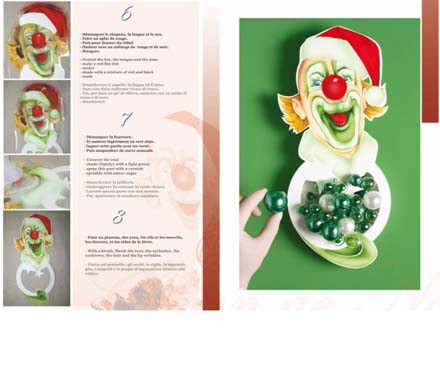 No returns on books.