Frequently Bought Together
Description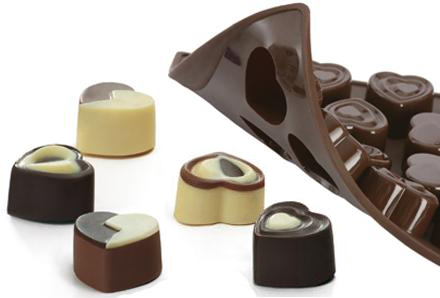 Temperature resistance -40 to 446 F (-40 to 230 C). Overall size of this silicone mold is 7" x 6-3/4" (180x170mm). 14 cavities (5 of one style plus 5 of second style plus 4 of third style). Weight each cavity circa 10 grams. Dimensions each cavity roughly 30mm x 25mm high.




Flexible silicone thicker and firmer than standard silicone chocolate molds.
Reviews
Pavoni ChocoIate Heart-Shapes Silicone Mold
It does the job perfectly!
By
Silmoa, WA
on February 17, 2018