Items - $0.00
|
Checkout
|
Help & Info
|
Log In
|
800-525-5556
free ground shipping on qualified orders over $49.99
Pizza Mesh Screen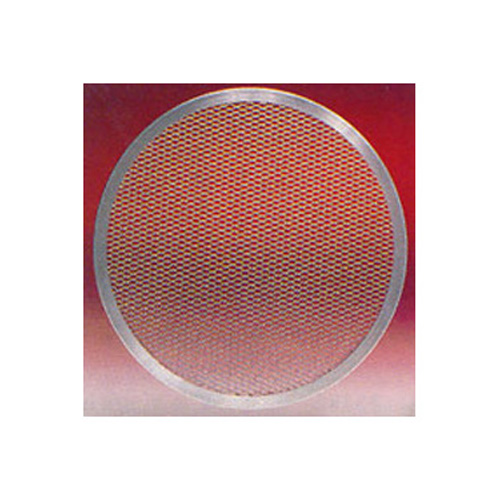 Enlarge Image
Following Sizes available
Item #
Sizes
Price
Quantity
AMPS8

8"
$3.90

In Stock Ships in 1-2 business days

AMPS9

9"
$4.20

In Stock Ships in 1-2 business days

AMPS10

10"
$4.50

In Stock Ships in 1-2 business days

AMPS11

11"
$4.85

In Stock Ships in 1-2 business days

AMPS12

12"
$5.20

In Stock Ships in 1-2 business days

AMPS13

13"
$5.85

In Stock Ships in 1-2 business days

AMPS14

14"
$6.10

In Stock Ships in 1-2 business days

AMPS15

15"
$6.65

In Stock Ships in 1-2 business days

AMPS16

16"
$6.90

Available Ships in 1-2 business days

AMPS17

17"
$7.55

In Stock Ships in 1-2 business days

AMPS18

18"
$8.25

Available Ships in 1-2 business days

AMPS19

19"
$8.85

In Stock Ships in 1-2 business days

AMPS20

20"
$10.10

In Stock Ships in 1-2 business days

AMPS21

21"
$12.80

In Stock Ships in 1-2 business days

AMPS22

22"
$17.40

In Stock Ships in 1-2 business days

AMPS24

24"
$21.10

In Stock Ships in 1-2 business days
Use of a pizza screen results in a more evenly baked crust
The screen enables air to circulate between product being baked and the underlying oven
Ideal for baking or reheating pizza
Made of heavy duty expanded aluminum
Average Customer Rating
5 stars - (1 reviews)





FORGET PIZZA STONES!!
Bough 2 of these Pizza mesh screens and they are the BOMB!
Crust comes out nice and crispy, not soggy, and they can go from the cold room into the hot oven without pre-heating! Can also come right back out without having to worry about it cracking or breaking due to temp changes. Will buy more as gifts I'm sure!
By
Shari, MA
on March 9, 2016
Average Customer Rating
5 stars - (1 reviews)
Copyright © Kerekes Bakery & Restaurant Equipment Inc..