Items - $0.00
|
Checkout
|
Help & Info
|
Log In
|
800-525-5556
free ground shipping on qualified orders over $49.99
Icel Potato Peeler, Black Plastic Handle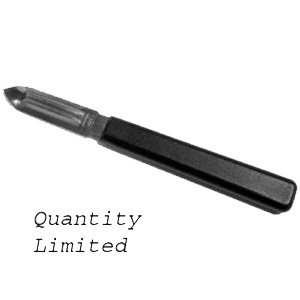 Enlarge Image
Item No. Icel-2
Price: $5.00
Item status: Temporarily Out of Stock
You may order this item; will ship when available.
Free Shipping if total is more $49.99
Package: Case of 12
This potato peeler from made with a 2-1/4 inch double-edge blade made of high-carbon stainless steel that can be used for right or left handed people. This peeler has a black, nylon professional-quality handle that makes peeling a breeze.
Copyright © Kerekes Bakery & Restaurant Equipment Inc..