Carlisle 4187000 Anchor Omni Sweep Wood Block Broom Head, Blue/Black, 18"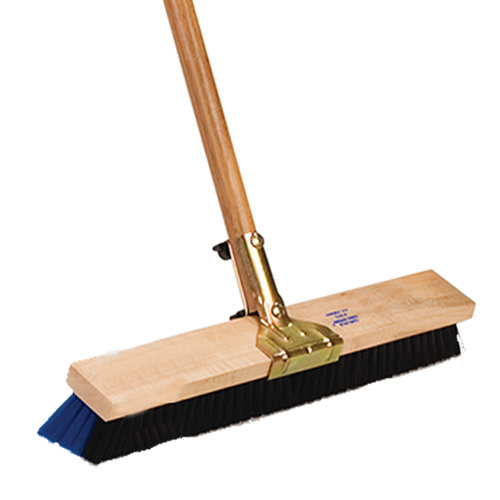 Enlarge Image

Item No. 4187000
UPC: 085404141337
Price: $24.80
Available
✘Store Pickup

Ships in 1-2 business days
Free Shipping if total is more $49.99
The unique Omni Sweep by Carlisle combines the features of fine, medium, and heavy floor sweeps into one convenient floor sweep. Chemical-resistant bristles remove everything from heavy debris to the finest particles on any type of floor surface. Synthetic bristles have an angled pitch for fast, effective sweeping on all types of floor surfaces. Short, heavy bristles in front easily sweep up heavy debris. Long, fine/medium bristles in back sweep fine dust and particles. Can be used with sweeping compounds. Model 4187000 is made with a hardwood block and a durable Anchor clamp. Anchor-style block makes the Omni Sweep the toughest floor sweep on the market today. Exclusive Carlisle Anchor clamp attaches firmly onto handle (sold separately) to increase stability. Anchor-style hardwood block requires 60-inch Anchor hardwood handle (45270), sold separately.