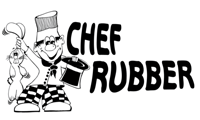 Item No. 302060D
UPC: 8603810048808
Price: $10.95
Temporarily Out of Stock
✘Store Pickup

Est. availability:12/3/2021
You may order this item; will ship when available.
Free Shipping if total is more $49.99
Chef Rubber Artisan Jade Green Cocoa Butter, 200g/7Oz
Use these cocoa butters to create your own unique chocolate candies, confectionery designs and transfer sheets.
They can be applied directly to chocolate molds or acetate sheets using a brush, airbrush, power sprayer, even your finger!
Plastic squeeze bottle
Handling:
Cocoa butter must be tempered for proper crystallization and shine.
Place bottle in a 110F degree waterbath for about 15 minutes, or until 2/3rds of the cocoa butter has melted inside the bottle. Leaving 1/3 of the core un-melted.
Now shake the bottle until the core has thoroughly melted.
For brilliant results use at a temperature of 86F degrees.
Kosher Certified by Rabbi Shea Harlig of Vaad Hakashrus of Las Vegas