Chicago Mold School PI024 Pastry Impressions Silicone Sugar & Candy Mold, Dragon Eyes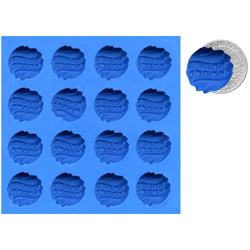 Enlarge Image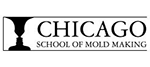 Item No. PI024
UPC: 085404381054
On sale: $29.95
In Stock
✔Store Pickup

Order within 3 Hours 28 Min. to Ship Today
Free Shipping if total is more $49.99
Balinese craftsmen carved the original out of jade, using the mesmerizing eye of the dragon as inspiration. Now you can cast the symbolic eye in full form. Perfect for spicy sugar bonbons, or rich ethnic chocolates.

Mold size 4-3/16" x 4-3/16" (10.6 cm x 10.6 cm); 16 impressions

Made of food-contact-safe silicone. Wash before use. Do not heat above 300° F / 148° C.