Cuisinart Cover w/Large Feed Tube for DFP-7BC and DLC-10 - 7 Cup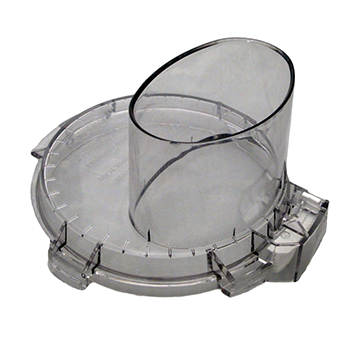 Enlarge Image

Item No. DLC-117BGTX-1
MFR# DLC-117BGTXT-1
UPC: 086279094858
Price: $31.75
In Stock
✔Store Pickup

Order within 6 Hours 46 Min. to Ship Today
Free Shipping if total is more $49.99
Cover with Large Feed Tube for DFP-7BC, DLC-10, DLC-10C and DLC-10S
Fits for bowl model # FP-631AGTXT1 - with 4 interlocks

Cuisinart has updated its line of food processor bowls and lids from two interlocks to four interlocks and they are now BPA free. Due to this change old and new parts are not compatible. If your lid had two interlocks you will need to buy a new bowl as well, item # FP-631AGTX.
Cuisinart cover
The item I needed was the one with attached feed tube. Your service was exceptional, timely shipping.
By
L. Peterson, FL
on September 2, 2016