Mercer Cutlery Precision Stainless Steel Curved Tweezers, 9-3/8"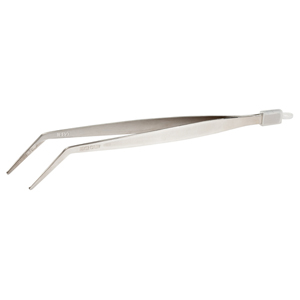 Enlarge Image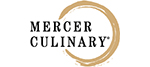 Item No. M35131
UPC: 765301907471
Price: $12.35
In Stock
✔Store Pickup

Ships within 1 Business Day
Free Shipping if total is more $49.99
Other Sizes Available
The Mercer precision tongs provide precise control for picking up small items and placing them exactly in your presentation. Excellent for tossing and serving delicate greens and other foods, as tongs do not cut or damage product. Specially tempered 18/8 stainless steel with machined finger grips for control and handling.
| | |
| --- | --- |
| Features | |
| Material | 18-8 stainless steel (18% chromium, 8% nickel) |
| Dishwasher Safe | Yes |