O'Creme Stainless Steel Oil Slick Curved Fine Tip Tweezers, 6.25"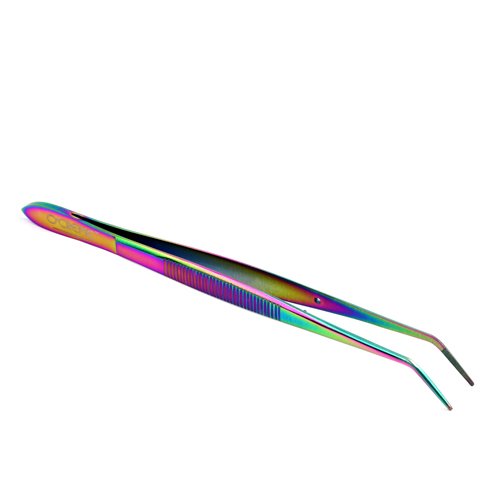 Enlarge Image

Item No. TWZFC-M
UPC: 8603810058913
Price: $8.95
In Stock
✔Store Pickup

Ships within 1 Business Day
Free Shipping if total is more $49.99
These food tweezers are constructed with slanted ends for exact plating of delicate bite-sized foods. These elegant tweezers are easy to use, and are constructed from premium stainless steel for durability and dependability. A staple for any chef who needs precise plating of their small foods, these tweezers are the exact kitchen tool for chefs and cooks needing to put the final detailed touch to their specialty dishes. Measuring 6.25 inches, these slant nose food tweezers are the right size for easy plating and food presentations.