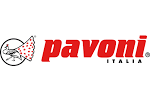 Item No. PC15
UPC: 8029248213937
Price: $22.50
Temporarily Out of Stock
✘Store Pickup

Est. availability:1/26/2022
You may order this item; will ship when available.
Free Shipping if total is more $49.99
Approximate weight of chocolate molded in each cavity is 10 grams.
Create beautiful chocolates with this professional quality chocolate mold
Made in Europe of rigid, clear polycarbonate plastic
Mold has beautiful detail
Will not chip or break
Overall size 11" x 5-1/4"