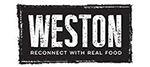 Item No. 61-0901-W
UPC: 834742006064
Price: $159.00
Temporarily Out of Stock
✘Store Pickup

You may order this item; will ship when available.
Not Qualified for Free Shipping
Ever see the slicers at your favorite deli counter and wish you had that same precision and convenience at home? Now
you can
with this meat slicer.
This heavy duty 9" food slicer features a high quality removable stainless steel blade powered by a rugged, quiet running motor allowing you to slice through all of your meat, bread, and vegetables quickly, safely, and easily.

Compact design for easy storage and transportation
High quality, 8 5/8" rotary, stainless steel blade for precision slicing
Quiet running motor
Removable blade for easy cleaning with easy push-button access
Smooth gliding, large capacity, stainless steel food tray tilts out for easy cleaning
Corrosion resistant steel and aluminum housing
Sturdy Base and suction cup feet for stable and safe operation
Food Pusher with teeth for controlled slicing
Adjustable thickness control for slicing from deli thin to over 1/2" thick
On/Off Safety switch
One year limited warranty
Not qualified for free shipping