Item No. CPVSC824
Price: $90.00
Temporarily Out of Stock
✘Store Pickup

You may order this item; will ship when available.
Not Qualified for Free Shipping
Vinyl strips for 3 x 7 door. Set includes one 36-inch-long metal hardware bracket for either wall mount or header mount, six 80-gauge (about 1/16 of an inch) vinyl strips 8 inches x 24 inches, three face plate clamps (a. k. a. retainer bars) each 12 inches long, and a bag of hex nuts.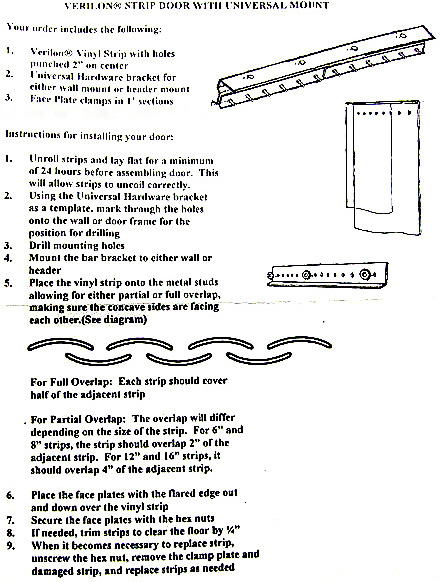 Not qualified for free shipping