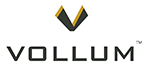 Item No. MITT-36-300
MFR# 904/15
UPC: 8603810004675
Price: $26.50
Temporarily Out of Stock
✘Store Pickup

Est. availability:8/12/2020
You may order this item; will ship when available.
Free Shipping if total is more $49.99
Other Sizes Available
Vollum High Heat All-Leather Oven Mitts, 1 Pair
Vollum All-Leather Oven Mitts are designed to withstand extreme temperatures up to 572 F and are suitable for commerical use; in bakeries, pizzerias and restaurants.
The Mitts are hand made in Italy by the most skilled Craftsmen, using only select leather hides of highest quality. The exterior is of brushed suede leather and it has a smooth leather interior to allow for easy release of the hand.