Winco Paneled Salt Shaker w/Mushroom Top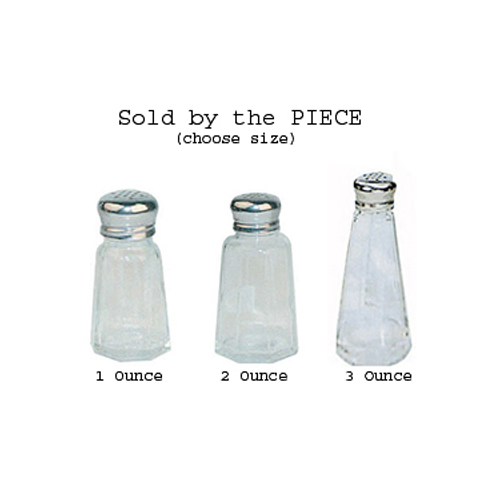 Enlarge Image
Following Sizes available
Item #
Sizes
Price
Quantity
G-105

UPC: 085404387407



1 Ounce
$0.75

In Stock
✔Store Pickup
Ships within 1 Business Day

G-106

UPC: 085404387414



2 Ounce
$0.90

In Stock
✔Store Pickup
Ships within 1 Business Day

G-117

UPC: 085404387421



3 Ounce
$1.30

In Stock
✔Store Pickup
Ships within 1 Business Day
Glass shaker for salt or pepper with stainless steel top; complements any table setting. 1-oz shaker is 3" high, 2-oz shaker is 3-1/2" high, 3-oz shaker is 4-3/4" high.
Great
great item
By
ew, NJ
on March 4, 2019
Best Product
Good Quality Product. Great Price.
By
kp, NE
on December 29, 2018
Solid shakers
Ecstatic about the salt shakers I just brought in from the mail. The top is nice looking and the size is roughly what I expected. Nice to know there are other sizes if I were to need them. Nice salt shakers!
By
Dean Grady, FL
on September 27, 2018