Description
Overall dimensions of sheet 10-1/8 inch x 15-3/4 inches.
ORCHID-1 is the Stencil or Chablon for the Transfer Sheets TS-ORCHID
Simply lay the Stencil onto the transfer sheet and fill with chocolate.
When semi-dry, lift and place onto ORCHID-2 to form the Orchid Flower
ORCHID-1 and ORCHID-2 are re-usable.
ORCHID-1 can be used for other transfer sheets as well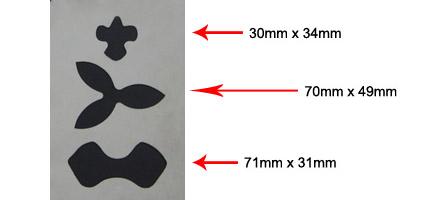 Specifications
Features
Design
TS-ORCHID
Dimensions and Weights
Width
10-1/8"
Length
15-3/4"