Description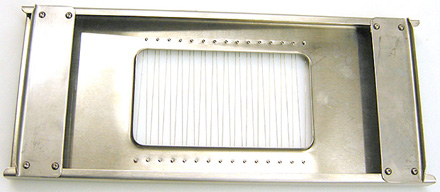 Shown here above from the bottom. Hole in center measures 9" x 4-3/4" (with stainless steel wire stretched over a width of 6-1/2"). Brushed stainless steel frame measures 21" x 8-3/4" x 1-1/4" high.
Close-up look at wire section here below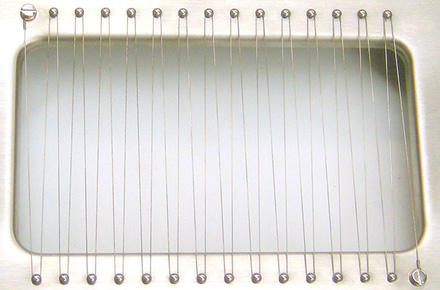 Reviews
Best Mozz
This is the only curd cutter that is made 100% stainless steel and the curds are the same size so they cook evenly and minimal loss of butter fat.
By
TONY, New York
on January 23, 2013