Description
Volume each cavity of LS02 7.5 ml
How is Chocoflex Used?
Simple. Pour your praline mix in the mold.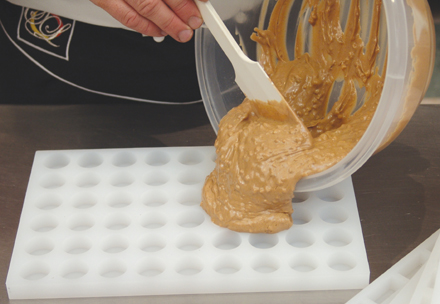 Using a spatula, spread the mix and fill the cavities. Leave to cool.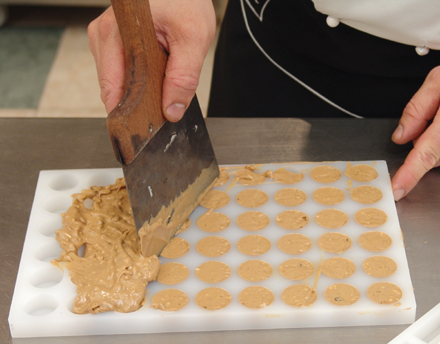 Remove the pralines and coat with chocolate.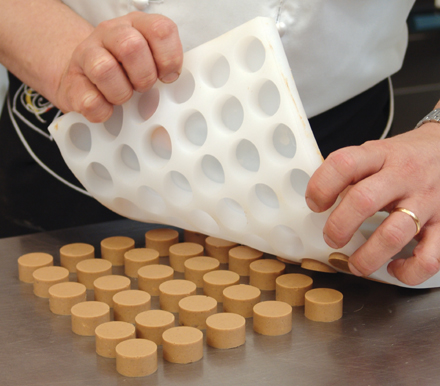 Some edibles made with chocoflex square (LS02):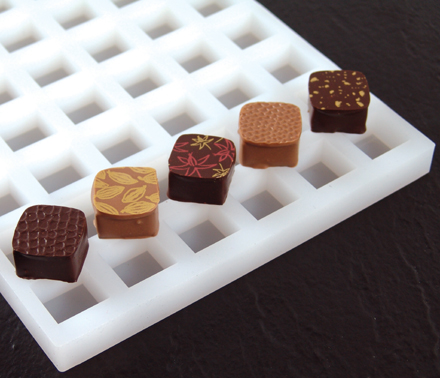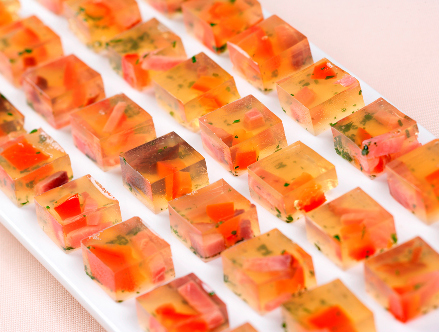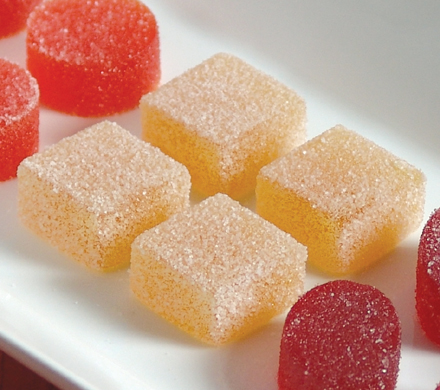 Specifications
Features
Material
Silicone
Cavities
54
Shape
Square
Color
White
Dimensions and Weights
Height
14mm
Cavity Size
23x23mmx14mm high
Reviews
Terrible CHocolate Mould
This is a terrible chocolate mold. None of my bonbons succeeded. Most of the bonbons were not released. I do not understand this mold. Not possible to make bonbons with ganache. Do not buy this mold. It is expensive and does not work properly. Maybe I miss instructions how to use this mold.
By
Fred Berkholz, Netherlands
on June 16, 2019
Better instructions needed
My first attempt at using this was a disaster. My truffles didn't come out cleanly.
What I realize now is that my recipe was too soft. I should have used a 2:1 ratio instead of something closer to 1:1, so my rating is unfair. (And, while I haven't had time to try again, I think it would work better this time.) That said, better instructions for the amateur user would be better.
By
Seth, MD
on September 2, 2015