Description
| | | |
| --- | --- | --- |
| Item | Shape | Size |
| 4901 | Round | 3" Diameter, 1-3/4" High |
| 4902 | Oval | 3-1/8" x 3-7/8" x 1-3/8" High |
| 4903 | Round | 2" Diameter, 1-3/4" High |
| 4904 | Square | 2-3/4" x 1-3/8" High |
| 4905 | Square | 2" x 1-3/4" High |
| 4906 | Oval | 2" x 3" x 1-3/8" High |
| 4908 | *Diamond (Rhombus) | *See below |
| 4909 | Round | 2" Diameter, 3 High |
*Diamond/rhombus measures 1-7/8" side to opposite side, 1-3/8" high.
Lines spanning the two pairs of opposite points measure 2-5/16" and 3-3/8"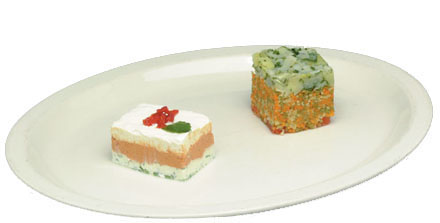 Use these stainless steel Dessert Rings to create your favorite dessert in a shape of your choice.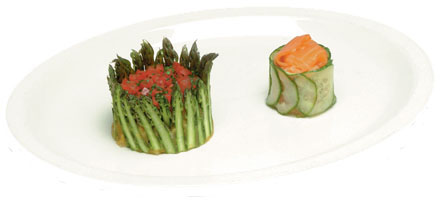 Excellent for mini cakes, mousses, ice cream and more.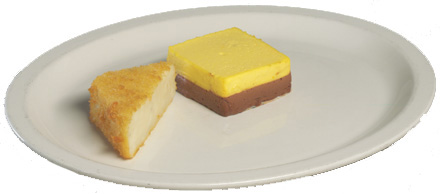 Specifications
Features
Material
Stainless steel
Shape
Square
Dimensions and Weights
Height
1.75"
Length
2"
Reviews
Perfect for my 8 quart Instant Pot
Made my cake pans, Bundt pans. Perfect for my 8 quart Instant Pot. Just right, great price, great quality, wonderful selection. So Happy!
By
Lucy Torndahl, TN
on August 4, 2017
Dessert Rings Sizes
The product is good. I wanted a 2 1/4" ring but only saw 2" offered w/3" height. Makes a big difference in little cheesecakes. I'll use them anyway.
By
Tipper, FL
on February 13, 2017
Perfect!
I love love LOVE these ring molds. They are of such high quality and are simply beautiful to look at.
I purchased about 30 of them to make chocolate mousse cakes for an event at work and they came out BEAUTIFULLY!!
By
Chef B, Tennessee
on January 3, 2017