Description
Shrimp peeler and deveiner, plastic, 10-1/2" long. Two more views here below.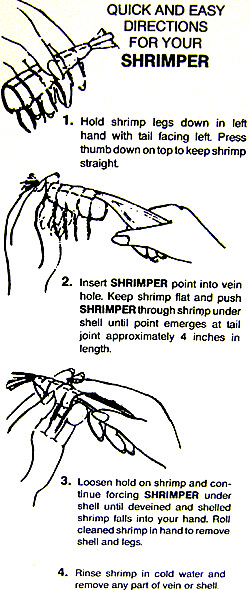 Reviews
Love this gadget!!
Makes this task such a breeze! Every household should have at least one!!
By
Jeanne735, NY
on March 10, 2017
Love this tool
We have had ours for years so sent it as a gift to two friends. Used it right away.
By
Margaret, SC
on September 2, 2016
Best invention for shrimp lovers
Amazingly efficient tool for shelling and deveining. Lived without for few years after my old one broke. Will never be without again.
By
Shrimp lover, Wisconsin
on June 30, 2016