Description
Plastic grill for adding designs to the flat baked strips that are used with production molds, or with log molds—items P-ST1, P-ST2, P-ST3 and P-ST4
Overall size of grill 16" x 24"
The grill is used with decorating paste and batter, as follows:
Lay a silicone sheet on your work surface, then place the stencil grill on top of the silicone sheet. Spread your decorating paste on the grill with an offset spatula.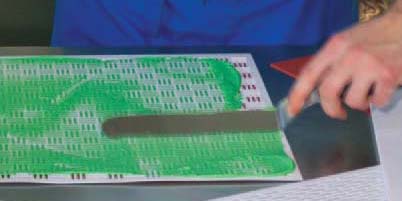 Remove the grill, leaving the pattern of paste on the silicone sheet. Put the sheet with the paste in the fridge, to allow the paste to harden and keep its shape.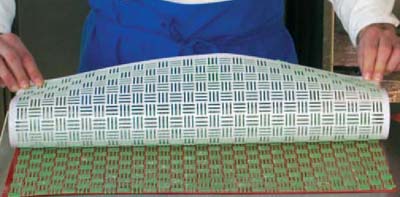 Remove from the fridge the silicone sheet, lay it back on your work surface, and place atop the sheet a biscuit frame (item MTL03, MTL04 or MTL05). Pour your batter into the frame and spread it over the hardened paste with a plastic spatula (item MSPB).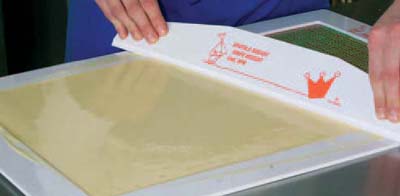 Remove the frame and put the silicone sheet with its batter and paste in the oven. Leave for 8 minutes at 230 Celcius (446 Fahrenheit).
Your sheet of cake is baked. Remove from the oven and place it atop a greaseproof paper upside down, so the decoration faces up.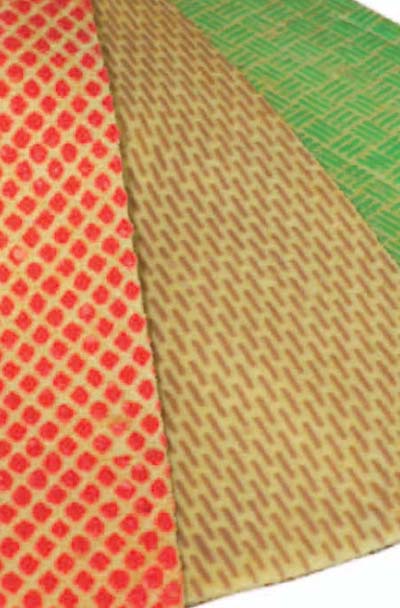 Finally, take an adjustable dough divider and cut the sheet into strips with the width you need.



Specifications
Features
Material
Plastic
Design
Diamond
Dimensions and Weights
Width
16"
Length
24"