Description
Volume each cavity 4.3 ounce.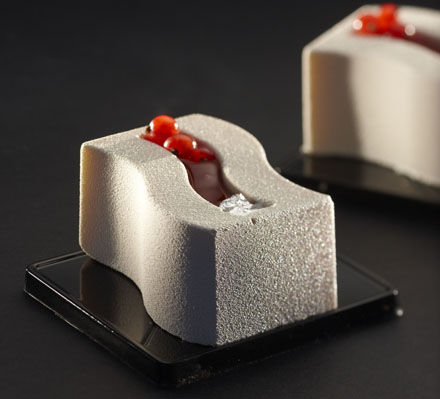 PAVOFLEX is born from the experience of Pavoni Italia in the production of silicon moulds for pastry, restaurants and catering industry.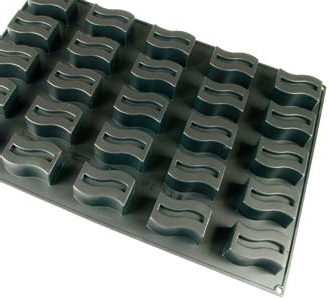 PAVOFLEX is a new range of 600x400 mm. silicon moulds for an exclusive professional use, designed to be constantly renewed, thanks to more and more innovative and original shapes, in order to improve the creativity and to realize sweet and salted products with a strong impact.
The size of PAVOFLEX, studied according to a more efficient usage of the backing surface, allows a rational disposition of more imprints in a sole mould with the aim to optimize preparation times. Thanks to its flexible structure, its non-stick property and to its specific glossy finishing of cavities, it's really easy to prepare even the most difficult recipes. The moulds PAVOFLEX can be used for freezing and for cooking in convention or static ovens, automatic lines or microwaves ovens.
PAVOFLEX moulds are made according to the international rules that regulate the use of the materials in contact with food
After using the molds, simply soak or rinse them with hot water. If it is dirty, use a soft sponge and some mild soap. After washing them, they can be placed in an oven for two minutes at 150¡C to sterilize them. Can be used at temperatures from -40 to 536F.
This mold is shown below with a silicone mold that makes a similar shape.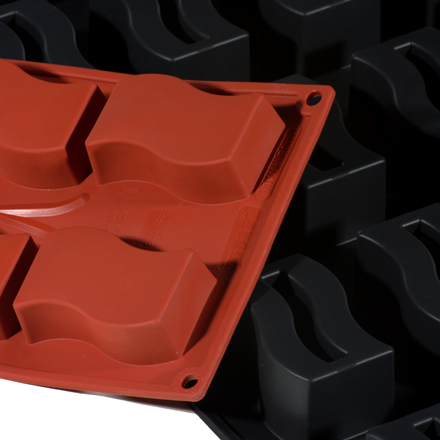 For a closer look at the terracotta (orange) wavy-rectangle silicone mold, see "Related Items," upper right side of this page.
Specifications
Features
Material
Silicone
Oven Safe
Yes
Maximum Heat Resistance
536° F
Shape
Wavy rectangle
Bottom Style
Solid / Fixed
Cavities
25
Coated / Non-Stick
Non-Stick
Dishwasher Safe
Yes

Attention California Residents:

Prop 65 Warning