Frequently Bought Together
Description
Snowflake Rosette Iron Mold, Cast Aluminum
Scandinavian Rosettes are known as traditional Christmas cookies the world over for their light and flaky texture and the customary snowflake designs. This Snowflake Rosette Iron will surely harken many memories back to these traditional cookies, and make your homemade rosette cookie project easy and fun. Our Snowflake Rosette Iron Mold is made from cast aluminum alloy, which allows the cookie to slide easily off the mold after frying (Irons should be seasoned properly in hot oil prior to first use), and they are lightweight for safe and easy handling around hot oil.
Our Snowflake Rosette Iron measures 3-3/8" across and 1/2" high (Item # 7080)
Molds are made from a durable lightweight cast aluminum alloy; rosettes slide right off the mold after frying
Rosette irons should be seasoned before first uses to ensure easy release of cookies

Rosette Iron Handles are sold separately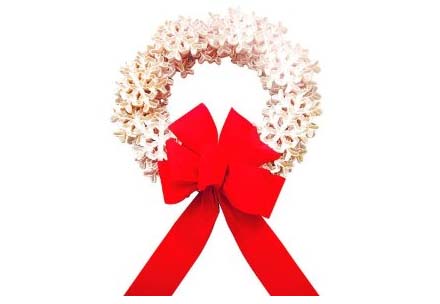 Specifications
Features
Material
Cast aluminum
Bottom Style
Solid / Fixed
Cavities
1
Dimensions and Weights
Height
1/2"
Reviews
Rosette iron
Quick delivery! Will order again
By
T, Utah
on January 5, 2016
Awsome
It was awesome to use, after seasoning it.
By
Kim, Wis
on December 25, 2013