Description
These wonderful molds add a new dimension to vertical and 3D cakes and foods.
Pyramid molds are excellent for everything from baking cakes to molding and layering desserts and foods.
Add a fun twist and impress all with the results from these beautiful molds!

To keep the tip from burning, turn your heat down by about 15% and your cook time should increase by about 15%.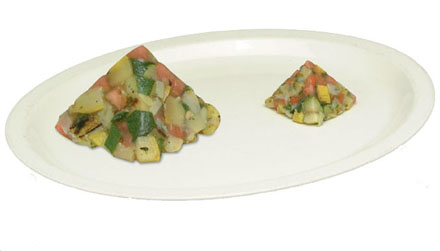 Specifications
Features
Material
Stainless steel
Oven Safe
Yes
Shape
Pyramid
Bottom Style
Solid / Fixed
Dishwasher Safe
Yes