Description
O'Creme Pansy Royal Icing Flowers
These beautiful royal icing flowers are hand made from royal icing and offer a way of decorating cakes hassle free.
Each flower measures approximately 1.25"
Set of 16 flowers
Store in a cool dry place
Produced in a nut free facility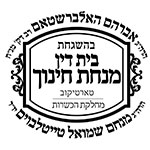 Kosher Certified by Beth Din Minchas Chinuch Tartikov
Reviews
Simply beautiful
These flowers are so well done they look real. Exactly what I wanted but not so easy to do. The variety of colors are really helpful allowing different arraignments on cakes and pastries. Thanks for making it possible
By
Pastries by Evon, New York NY
on March 31, 2023
Simply beautiful
These Royal Icing Flowers are a beautiful addition to any cake. Just what I need to easily decorate cakes etc without a fuss. It saves a lot of time too. Great to have on hand.
By
Pastries by Evon, New York
on February 10, 2023