Item No. 37-580SS
Price: $55.95
Item status: Out of Stock
You may order this item; will ship when available.
Not Qualified for Free Shipping
High Quality and Durable Metal Cake Stand. Suitable for a wide selection of cake shapes and sizes. Extra height and space for the cake decoration and design. Unique design allows for larger size cake boards. Comes complete with non-slip strips. Easy to clean, simply wipe with a damp cloth. Fitted with 18mm (3/4" ball feet).
Ring Sizes: 6" (150mm), 9" (225mm) & 12" (300mm)
Clearance Between Tiers: Mid/Top - 10" (255mm) & Base/Mid - 10.5" (270mm)
Maximum Board Sizes: 10" (255mm), 12" (300mm) & 16" (400mm)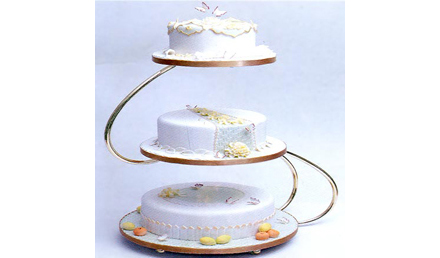 Not qualified for free shipping