Frequently Bought Together
Description
These wonderful molds add a new dimension to vertical and 3D cakes and foods.
Pyramid molds are excellent for everything from baking cakes to molding and layering desserts and foods.
Add a fun twist and impress all with the results from these beautiful molds!

To keep the tip from burning, turn your heat down by about 15% and your cook time should increase by about 15%.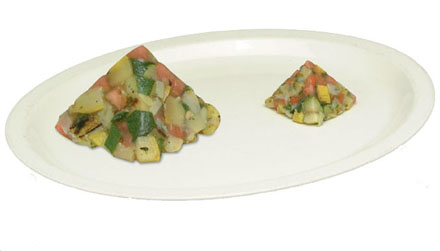 Specifications
Features
Material
Stainless steel
Oven Safe
Yes
Shape
Pyramid
Bottom Style
Solid / Fixed
Dishwasher Safe
Yes
Reviews
just what I was looking for!
Nicely made and they should last for years!
By
Debee, MA
on April 17, 2017
perfect for what I needed.
Very well made and durable. I can't wait to try it.
By
Wendi K., Texas
on February 11, 2016
Pyramid
I use for rice ,quality and heavy gauge polished stainless steel ,very happy with this product.
By
Brad Brown, Florida
on October 27, 2015