Frequently Bought Together
Description
Isomalt has earned its popularity as a sugar substitute by retaining its color at high temperatures, unlike sugar, which caramelizes (turns brown). With isomalt in this tiny-pellets form, you can use the exact amount you require.
Kosher and pareve for Passover and all year round, under the supervision of Rabbi M. Seckbach of Israel.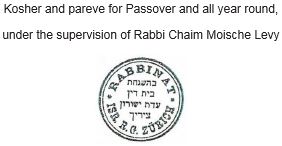 Specifications
Features
Type
Sugars and Isomalt
Dimensions and Weights
Weight
1 lb
Reviews
Perfect
I have used this product before , works great but use caution when working with this stuff it is very hot melting temperture. And it breaks like glass when hard. It's another level of decorating.
By
Ernistine Cory, MI
on December 15, 2018
No directions
Ordered 2 boxes. Received them timely. I was very surprised when there were no directions on what to do or how to use the crystals. Saw a cake online that said they used these crystals to make the cake look like a crystal cake. Had never used before but I ordered to make the cake for my granddaughters birthday. I had to go to Walmart to purchase item I could use. Very disappointed.
By
Barb, Ohio
on September 23, 2017
Thank you!
Great product, price, and service!
By
Lucy Porecca, Texas
on August 14, 2017