Description
Roll & Cut Mat
For precise measuring, rolling and cutting of fondant or dough.
Pre-marked circles for exact sizing. Square grid helps you cut precise strips.
Non-stick surface for easy release.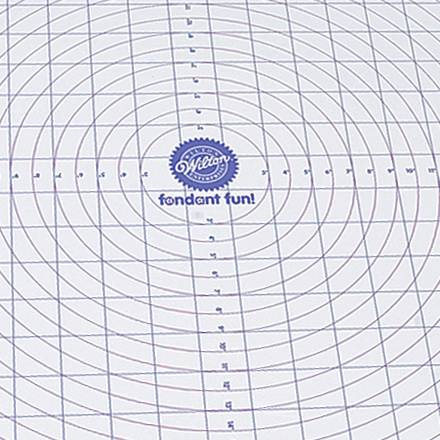 1. Sprinkle Rolling Pin and Roll & Cut Mat with confectioner's sugar.
2. Place fondant on the mat. Roll about 1/8 to 1/4 in. thick.
3. Cut pieces with Cutter/Embosser or Cut-Outs™
Specifications
Features
Coated / Non-Stick
Non-Stick
Dimensions and Weights
Width
20"
Length
20"